I wanted a little dog,  so I got one. 
I wanted to crate train my dog so I got a cage. 
My dog decided he didn't like the cage so we have a spare cage.
My pet husband suggested that we use it for punishments.  His kinky mind never let's up.  But it's a good idea so we set it up in the spare room played with it once and forgot about it.
That was until the other day when my submissive was being more annoying than usual,  he was following me around the house more than my dog so I ordered him to strip and get in the cage. 
I went up to the spare room ten minutes later armed with padlocks,  handcuffs and a blindfold. 
He wasn't expecting that as I've not shown any interest the cage before. 
I opened the door and cuffed his hands behind his back,  slipped the blindfold over his blue eyes and padlocked the cage door shut. 
He  was instructed to remain kneeling at all times and I would return in 30 minutes.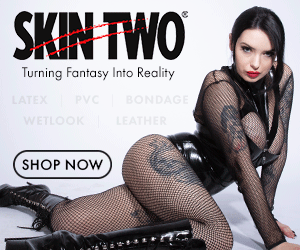 I through a sheet over the cage and went back downstairs. 
Fopping on the sofa I finally had some piece and quietly,  I should use this cage more.
I woke up two hours later..
I run upstairs expecting to find one very pissed off slave.  
I found a very good slave still kneeling where I left him. 
With his vision blocked by the blindfold he had lost all concept of time,  he knew it was longer than the 30 minutes I set.  
But to this day he don't realize it was two hours I left him on his knees for.